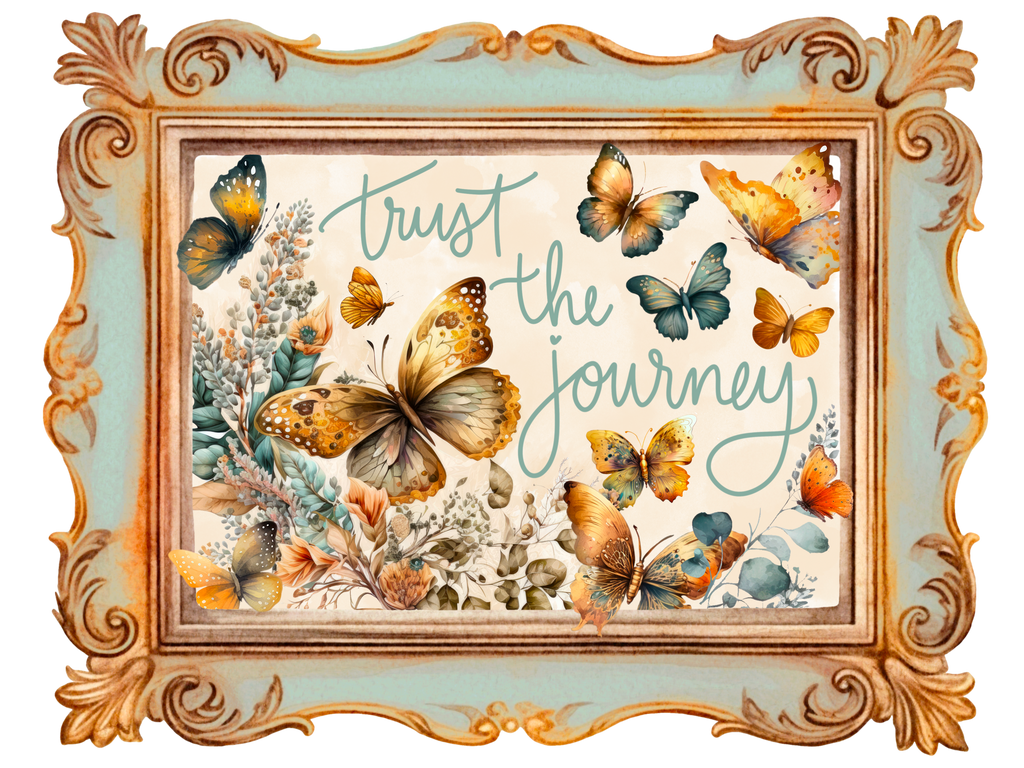 "Trust the Journey" October 2023 Study
"Trust the Journey" October 2023 Study

Our origin story that started in Genesis flashes forward 400 years to the beginning of Exodus… a time when Pharaoh was jealous of God's chosen people, the Israelites. God calls up Moses to rescue His people from oppression and slavery. And let's just say His chosen people aren't the most faithful. They complain. They grow impatient. They require LOTS of grace and mercy. But God, in His covenant love, continues to guide them and give them commandments for life as His chosen people. 

What if the Israelites could just trust God on the journey? What if they could see how He really truly provided for them on their freedom trail? It makes me wonder who I would be on the exodus journey. Trusting? Faithful? A complainer? Wanting to go back to shackles instead of going through the mountains and valleys? 

There's so much to learn from my favorite people. There's more to see as God shows us His glory on the mountainside of the journey in Exodus. 

Join me on MONDAYS in October as we process the book of Exodus and learn to trust the journey God has before us. 

Who's in? Let's go! 

October Sessions: 
Monday, October 9th at 8pm eastern
Saturday, October 14th on the Crafters Classroom page
Monday, October 16th at 8pm eastern
Monday, October 23rd at 8 pm eastern
Monday, October 30th at 8pm eastern

WHAT IS INCLUDED
-Access to the private Facebook page
-4 Facebook Live Sessions on Monday nights (recorded for replay)
-1 Facebook Live Session on Saturday (14th) in the Crafters Classroom page
-Bible Journaling Digital Printables Full Size
-Bible Journaling Digital Printables Mini Bible size
-Daily Reading schedule for the book of Exodus
-You will also get the Crafters Classroom printables, so you do not need to purchase that separately! 

WHAT YOU WILL NEED:
-Access to Facebook
-Inspire Portions "Exodus" (Not necessary, but we'll be using it)
-Printer for printables (or access to print at local print shop)

Links to purchase the Inspire Portions "Exodus" 
The Exodus portions comes out on October 3rd and I've heard they are in warehouse now and will for sure ship by the 3rd so you'll have plenty of time to receive it before we begin! 
Tyndale: Use code "Amber" for 10% off. Click HERE. 
Amazon: Affiliate Link: Click HERE. 

PLEASE READ
-Make sure I have your correct email address in the order.
-Access to the private FB page, study details, and printables will be emailed on or before October 5th or within 24 hours of ordering after the 5th.

Note: this is a DIGITAL kit. No physical kit will be shipped. 

Because of the nature of this digital study no refunds will be given.
Artwork and videos are for personal use only. Please do not share digital files. Not for resale, edit, or general distribution. 
---
Share this Product
---
More from this collection