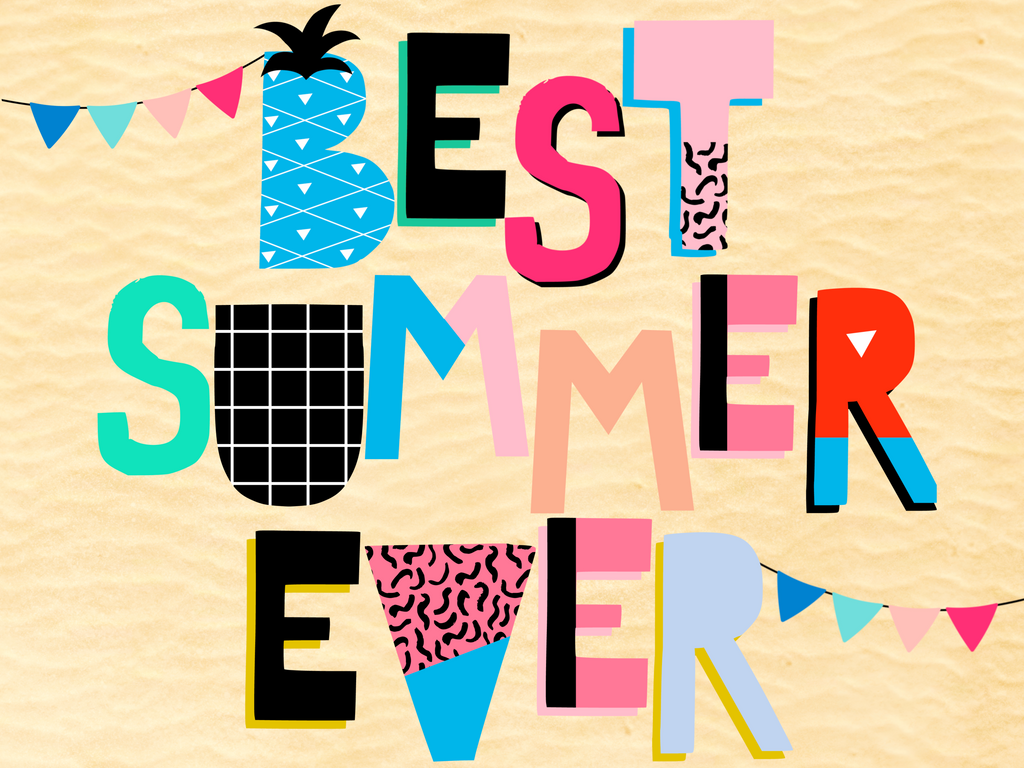 "Best Summer Ever" Study!
Best Summer Ever! 

There is 100 days between Memorial Day weekend and Labor Day weekend! Let's make the most of these days! Jump in for the best summer ever! We'll start by creating a bucket list of goals where Amber will help you create goals and develop actions steps in physical, social, spiritual, emotional, and intellectual areas of your life. 
We'll spend the summer in the Inspire Psalms book on Tuesday nights during our in-depth Bible journaling sessions. Each session will include printables and all Facebook live sessions will be recorded for replay. 

Note: this is a DIGITAL kit. No physical kit will be shipped. 

Summer Kick-off Bucket List Session
-Saturday, May 28th at 11am (eastern)
-Goal planning session
-Create our blessings/scripture journal 

Weekly: In-depth Bible Journaling Session 
-Tuesdays throughout the summer in the Psalms (June 7-August 30)
   No study on July 26.
-Printables for each of the 12 weeks!

Daily: Blessings and Scripture writing
-Write out 5 blessings and a few verses from Psalms each day
-Writing plan included as well as blessings printables

Pop-up party! 
-Zoom meet ups to talk about the Psalms and be "creative enablers!"
-Dates: TBA

End of Summer Celebration! 
-Monday, September 5th at 8pm (eastern)
-Giveaways
-Celebrate our bucket list
-Create a Summer blessings page

WHAT IS INCLUDED
-Access to the private Facebook page (must have Facebook to participate)
-12 Facebook Live Sessions on Tuesday nights
-Bible Journaling Digital Printables (12 full pages)
-Bucket list Goal planning session printables
-Planner printables and blessings printables
-Scripture writing plan 

WHAT YOU WILL NEED:
-Access to Facebook
-Inspire Bible Psalms portion or any Inspire Bible
-Journal for Blessings/Scripture writing (I'll share my favorites in the info email)
-Printer for printables (or access to print at local print shop)
The "Best Summer Ever" Coordinates with the Crafters Classroom events (May 14, June 11, July 9, August 13) 
PLEASE READ
-Make sure I have your correct email address in the order. 
-Access to the private FB page, study details, and printables will be emailed on or before May 24th or within 24 hours of ordering after the 24th. 

Because of the nature of this digital study no refunds will be given.
Artwork and videos are for personal use only. Please do not share digital files. Not for resale, edit, or general distribution. 
---
Share this Product