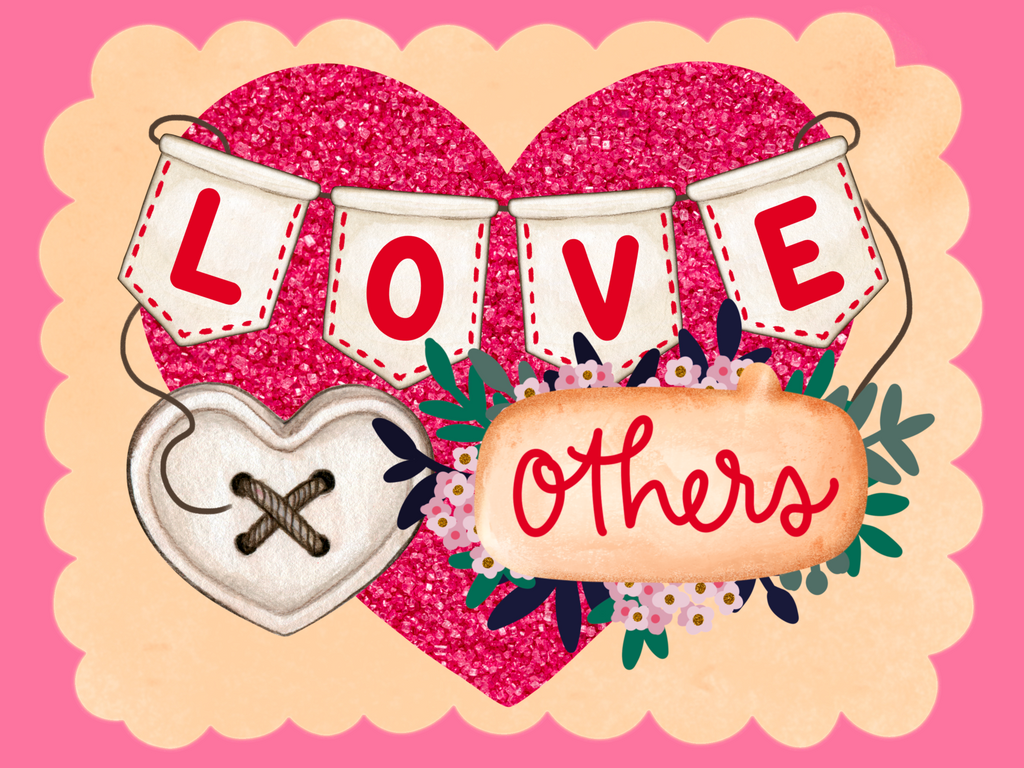 "Love Others" February 2023 Study
February 2023 Study "Love Others"

Remember making and sharing Valentine's cards in grade school? I miss that! So, let's do some journaling using cute V-day images as we learn what it means to love others well.

Study Includes:
-Access to the February "Love Others" private Facebook group. See below for link.
-"Buy one. Share one." Buy one entry into the study and gift one to a friend for free! 
-"Love Others" Printables
-Planner printables
-Printables available for immediate download after purchase. 
When: 
-2 week study on Tuesday nights at 8pm eastern on a private FB group
-February 7th and 14th
Additional Details: PLEASE READ!!!
-When gifting the study to one friend for free: Friend must be new to our studies. Send me an email with the name and email address of who you are gifting it to. InspireBibleTourBooking@gmail.com. Please email. Do not message/text (I lose them!)
-Here's the link to our Facebook Page:
  www.facebook.com/groups/loveothersbiblejournalingstudy/
Amber encourages you to pick up the Inspire 1 Timothy-Revelation portion book.  You can purchase the Inspire Portion on Amazon or Tyndale.com (use code "Amber" for 10% off).  Amazon affiliate link: https://amzn.to/3AEKlhQ
---
Share this Product
---
More from this collection